Chi-me-ra [ki-meer-uh]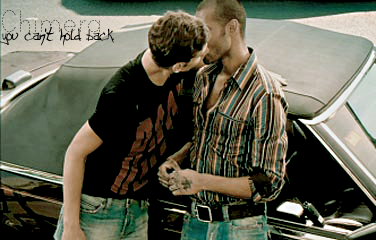 Anything you want it to be.
Chimera is a slash role-playing community based on band members and actors and male celebrities in general.
AU
P a r a d i s e.
The perfect society for gay actors and band members. Chimera was created just for boys who are gay or bisexual and want to live a carefree life. They can do whatever they want, whenever they want. And law enforcement? Who needs them? There are no police in Chimera, they are on call from nearby cities in case of emergencies, but what kind of emergencies are there in paradise?
Rules/Info/App
Taken/Held
Apply here
mods:

lookat_frankie
teenagers_way