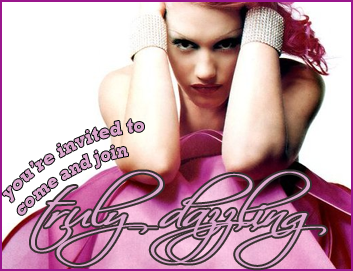 truly_dazzling
~Friendly Mods
~Active, but a close family
~Helpful
~Not bitchy, rude, or full of drama
~Themes
~Scavenger Hunts
~An all-time cool community!!! Just come join us!!

Tell them that I sent you!

If you go apply, AND leave a comment here, I'll promote YOUR community for a week, just if you apply!!! Leave your community name in a comment!

---
Posted by Crosspost! software.