0_0promote0_0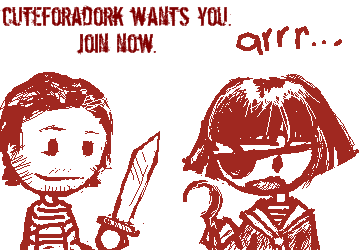 cuteforadork
innerbeautyx
femmefan
Bishies, aw yeah... Geek out, Fangirl!


geekgirlz
Cause geek girls need a place to hang out, too!


netgirlz
Cause I'm sooo the netgirl, and I bet you are too.


nostradame
Are you interested in Nostradamus and other prophesies? So are we.


germany_or_fl
The strange, Macabre, and often hillarious.... Is it from Germany or Florida?